The famed American Sunbathing Association has stated these beliefs, which will answer many questions: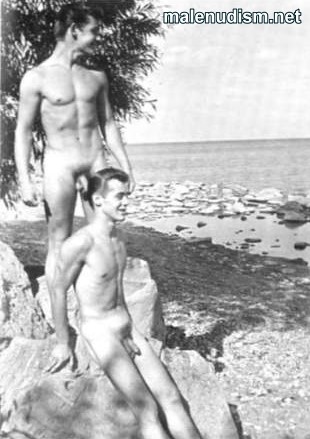 1. We believe in the essential whole-someness of the human body, and all its functions.
2. We endeavor to foster the desire to improve and perfect the body by natural living in the out-of-doors.
3. We believe that sunshine and fresh air in immediate contact with the entire body are basic factors in maintaining healthy bodies.
4. We believe presentation of the male and female figures in their entirety and completeness needs no apology or defense and thaf only in such an attitude of mind can we find true modesty.
5. We accord to every part of the body an equally normal naturalness wholly devoid of any vulgarity or obscenity. In this view, an elbow, a pubic part, and a nose are equally respectable.
6. We believe that children raised in the nudist philosophy will be healthier in mind and body. They will learn to look on life as being essentially pure. Nudism will teach them moral and physical cleanliness; never to degrade, but keep their thoughts and actions clean.
7. The goal of nudism: A healthy mind in a healthy body.
THE AMERICAN SUNBATHER
ISSUE: Number 1, March 1967
Publisher: American Sunbather and Nudist Review